The Eco System Ant Mine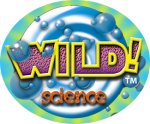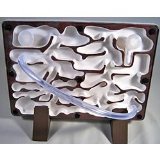 As an Amazon Associate I earn from qualifying purchases
One of six units in the Eco System series by Wild Science, the Eco System Ant Mine provides you with an ant experience like no other product on the market. No only do you get to observe your ants from up close, but you get to partake in the creation of their "mine." The Ant Mine kit comes with casting plaster and a multi-chamber ant colony mold for constructing your very own Ant Mine. It is simple to set up the Ant Mine, which is a scientific recreation of a real underground ant colony. You can watch and marvel as the tiny ants dig through the soil, creating tunnels and pathways. This ant habitat is an open-air one. There are not many of this sort on the market all. This gives you an even closer and clearer look at the ants and their fascinating work.

The Ant Mine can be connected to the other Eco System kits. By doing this you can get a real feel as to how the ants actually interact with other creatures in a natural habitat. What's great about the Ant Mine is that it is safe, clean, and kind to ants. It is an entertaining and educational tool that can benefit one's home as well as classroom.
Contents of the Ant Farm
The Eco System Ant Mine includes special casing plaster, a multi-chamber ant colony mold, a plexi-window, rivets and access plugs, earth strata stickers, a magnifying ant catcher, colony interlink tubes, a pipette and tweezers, and an instructional booklet. The kit does not come with ants.
Ants
Ants are not included with the Any Mine set. It does not come with a coupon for ordering free ants wither, like many ant habitats do. You need to either order your ants from an independent company or try and catch some on your own with the magnifying ant catcher included in the kit. Just make sure and follow the instructions when attempting to catch ants and be sure to wear gloves. Ants can sting or bite. One thing you should always remember is that the ordered ant cannot be combined with ants that you find on your own. Ants from different colonies do not "play" nicely together and will end up killing each other.
Lifespan
The lifespan of ants in the ant mine is an average of a few weeks. Sometimes the ants can live longer and sometimes they expire right away. In their natural habitat ants can live a year and even longer. However without their queen ant, the ants cannot live their full lifespan.
Ant Care
Ants need little care, but they still need to be fed and watered. Follow the instructions to make sure that you are not overfeeding or overwatering the ants. Those are the main causes for premature expiration with the ants. Direct sunlight should be avoided since it can turn the mine into a furnace and kill the ants. The Ant Mine should be kept in a safe, sturdy place at all times. If the mine is shaken, ants can get crushed. The ideal temperature is between 65 and 75 degrees Fahrenheit. Ants appreciate a consistent temperature. Drastic changes in climate can disturb their environment.
Tips
The ants should be put in the refrigerator for around fifteen minutes, before trying to insert them into their new home. This will slow them down and prevent the ants from escaping. One should be around when the ants are expected to arrive. It is best to avoid them having to sit in the mailbox for too long. Check to see what the policy is for each ant company. Sometimes the ants arrive expired and in such a case they should be replaced. Not all companies provide this option. This is something worth looking into.
Recommended Age
The Ant Mine is recommended for age six and up. Since this particular kit is slightly more challenging to assemble, older kids might enjoy it more. That is not to say that younger children as well as teenagers and adults will not enjoy the Ant Mine. This is a product that is fun for everyone.
Product Dimensions
3.2 Pounds