Uncle Milton's Original Ant Farm – Live Ant Habitat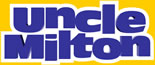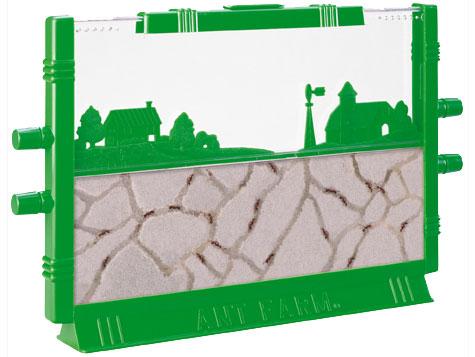 As an Amazon Associate I earn from qualifying purchases
This Uncle Milton's Original Ant Farm will bring you back to your childhood days. You may not want these ants crawling onto your picnic blanket, but you will want to have them crawling, working, tunneling, and living together with many other ants in your own Uncle Milton's Original Ant Farm. If you have ever gotten the chance to observe an ant or a group of ants before, you know that these tiny insects are phenomenal workers not to mention strong and great team players. This sturdy ant farm is not only a great source of entertainment and learning for your children, but for you as well. The durable, transparent plastic allows you to have a front seat view of your ants' organized and busy work as they scurry around digging tunnels, erecting bridges, building roads, and moving mountains right before your very eyes.
Contents of the Ant Farm
The Uncle Milton's Original Ant Farm comes with an attractively designed green container, tunneling sand, an ant watcher's manual, a coupon for ants, food, and a water feeder. Unlike gel ant farms, the Original Ant Farm – Live Ant Habitat does require you to feed and hydrate the ants. This means that there is more work to be done but it also gives you the chance to partake in these creatures' incredible world. It takes seeing these little critters up close to really appreciate and acknowledge the amazing work ants are capable of doing.
Ants
Like with most ant farms, live ants are not included with the Uncle Milton Original Ant Farm, but the kit does come with a coupon for ordering free live harvester ants by mail. All you need to do is pay for shipping and handling and Uncle Milton will deliver the ants to you by express mail. The live harvester ants are only shipped within continental limits of the United States and Canada. You can try and catch your own ants, but the harvester ants that are sent to you tend to live longer and tunnel better since their species are larger than what you find in your backyard.
Lifespan
The life span of these harvester ants within the environment of your Uncle Milton's Original Ant Farm is between a few weeks to a couple of months. However, some have found that their ants live much shorter, or longer. Since sending ants by mail is a delicate matter, you should not be surprised if some of the ants are expired when they arrive. Ants can only be ordered during certain times of the year and even during those times they won't all survive the trip. If more than just a few ants arrive dead, Uncle Milton will replace the ants free of charge.
Ant Care
The success of your ant farm depends greatly on the way in which you care for it. This includes making sure that it is put on a sturdy surface and is not handled, providing a consistent temperature, and allowing light to reach the ant farm. However, direct sunlight can kill the ants. Ant farms are not meant to be moved while being used, since a cave-in of the tunnels could kill many ants. Drastic changes in the weather can also affect the ants greatly so a comfortable temperature such as 65 to 75 F is recommended at all times. The ants need to be fed and watered approximately once a week. Keep in mind that ants need very little water and food. Too much of either can kill them. Ants like to eat the ant food included with the Uncle Milton Ant Farm kit as well as a pinhead size bit of an apple, a hard-boiled egg, a leaf, a hamburger, or one dead fly. You can drop a couple drops of water into the Ant Farm with the water dropper once a week according to the instructions.
Tips
In order to provide your ants with the best home, you should have the ant farm set up and ready before your ants arrive. This includes getting the sand in the display case and putting the starter water inside upon the ants' arrival. Plugs of cotton should be stuffed down into the sand as mentioned in the instructions in order to create the initial holes for the ants to begin digging from. Another helpful tip is to put the ants in the refrigerator (not freezer!) as directed before placing them into the ant farm. This slows the ants down so that they don't run all over when you attempt to insert them into the ant farm's opening. Ants that you catch on your own should not be mixed with the ordered ants. This can start a war. It is important to feed and water the ants but overfeeding and overwatering can kill the ants.
Recommended Age
Uncle Milton's Original Ant Farm is recommended for all ages. Anyone from the age of six years old to the ripe age of ninety nine can enjoy a world otherwise gone unnoticed, conveniently, and in the comfort of their own home or classroom with the help of this terrific ant farm. The kit comes with everything that you will need to set up and maintain a living, tunneling, and building ant colony. This Original Uncle Milton's Ant Farm makes a great gift for children of all ages and is also a great object for study in a classroom or class project.
Product Dimensions
19.5 x 11.8 x 2.7 inches; 2.5 pounds